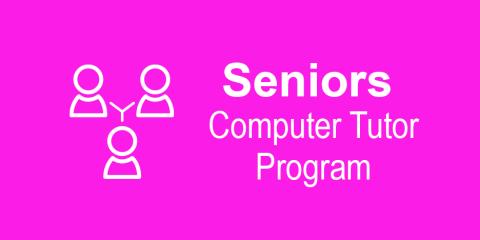 Seniors Computer Tutor Program [Lesson]
NOV 25 25
01:30 pm to 03:30 pm
Lesson Topic – Podcasts
Are a separate library of shows from a broadcaster. They may be the same shows as regular programming, or the same shows with extra content. You can browse Podcast libraries and stream shows online, but the big difference is that you can download episodes onto your smart device and play them later, even while offline.
This program offers free learning and assistance with digital devices for seniors aged 55+.  There are two sessions per week: Tuesdays 1:30 p.m. to 3:30 p.m. is an open lab where seniors can bring in their smartphones and tablets to get help; Thursdays 1:30 p.m. to 3:30 p.m. are instructor-led workshops. 
COVID-19 Update: This course has temporarily switched to an e-learning delivery method. Learn from home via ZOOM! Contact ted.ackerman@yukonlearn.com for more details and invite information.