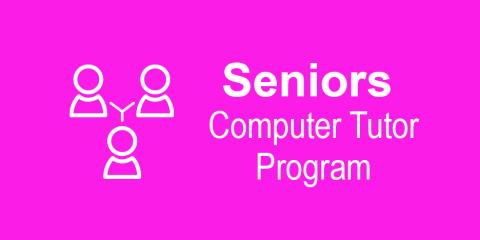 Seniors Computer Tutor Program [Drop-in]
NOV 23 23
01:30 pm to 03:30 pm
This program offers free learning and assistance with digital devices for seniors aged 55+.  There are two sessions per week: Tuesdays 1:30 p.m. to 3:30 p.m. is an open lab where seniors can bring in their smartphones and tablets to get help; Thursdays 1:30 p.m. to 3:30 p.m. are instructor-led workshops. 
The location is the boardroom on the 3rd floor, 309 Strickland (corner of 4th).
COVID-19 Update: 
We are opening the lab at Yukon Learn for in-person time again from 1:30 to 3:30. Covid screening and safety measures will be in place. You can bring your laptops and mobile devices in with you and our Tutors will work directly with you on questions or issues. 
We will continue to have the Zoom session open for people who have questions but don't wish to come in person. These sessions will be "drop-in", you do not need to be there at the beginning but may come and go as you wish during the 2-hour interval.
Contact ted.ackerman@yukonlearn.com for more details and invite information.